Vibrant, modern, and drenched in history from centuries as a gateway to China, this garden city of two million is a hidden gem. When the author, Robert Barge, arrived in Xiamen to take up an engineering position, he was expecting a typical gray Chinese city; instead, what he found left such an impression that he was inspired to write this book, the first guide dedicated exclusively to Xiamen.
Explore Xiamen's temples, markets, and old alleyways; stroll through gardens and traverse waterfront boardwalks; hike hills of subtropical forest for sweeping island views, and as night falls sample the street food around Zhongshan Road or watch the sunset over the mainland from seaside Haiwan Park; take a short ferry ride to Xiamen's crown jewel, the car-free island of Gulangyu, with its beautiful colonial buildings and eccentric museums, and step back in time to the treaty port days when Xiamen was known to the world as Amoy.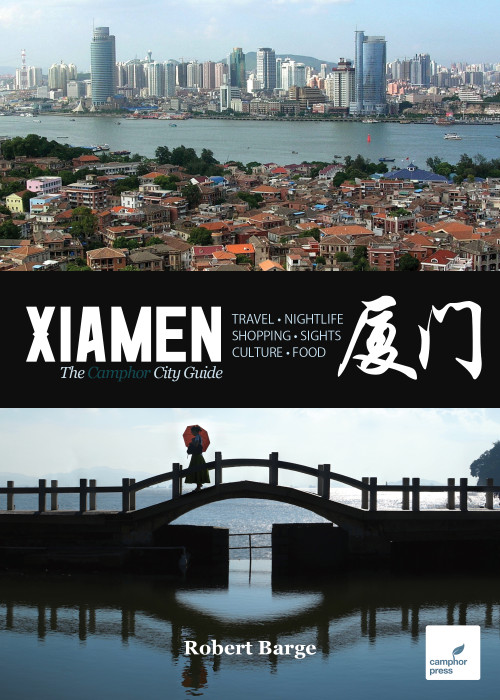 Xiamen: The Camphor City Guide
is available now as an e-book from
Amazon
and
our website
, priced US$3.99. If you're visiting Kinmen (Jinmen), popping across to Xiamen on the ferry for two or three days is a doddle, and well worth the trip.